Generac Generator Sales, Service & Maintenance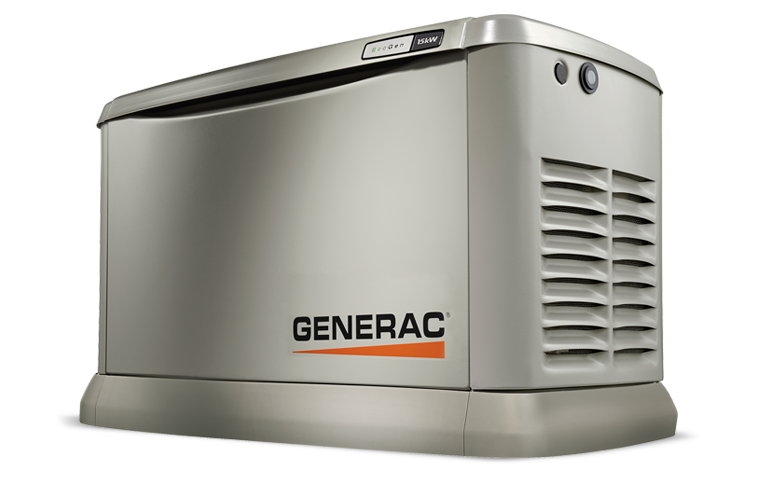 Life changes when utility power fails. During a power outage your home has no lights, heat or central air. Your refrigerator, microwave, laundry equipment, Internet and television are rendered useless. We tend to take these conveniences for granted because they're always available to us; but what happens when they're not?
A Generac home backup generator senses a power outage, turns on automatically, and delivers backup power to your home. It will run until utility power returns - whether that's two hours or two weeks.
A permanently installed Generac home backup generator protects your home automatically. It runs on natural gas or liquid propane (LP) fuel, and sits outside just like a central air conditioning unit. A home backup generator delivers power directly to your home's electrical system, backing up your entire home or just the most essential items. Now coming with FREE Mobile Link™, allowing you to monitor the status of your generator on a phone, tablet or computer from anywhere in the world.
Power outages can happen in the blink of an eye
What causes power outages?
38%
Lightning and other weather: wind, rain, snow, heat, cold and ice
26%
Utility equipment problems and grid overload
12%
Fallen trees or tree growth
8%
Human error: underground digging, cranes, traffic and vandalism
6%
Miscellaneous: mechanical damage, construction and fire
At the very least, we recommend you protect the following areas/services of your home:
Furnace
Air Conditioner
Sump Pump
Lights
Well Pump
Garage Door Opener
Security System
Refrigerator